We are all composed of memories and feeling of the ones that we touched and touched us. For us left behind, making peace with the loss of a loved is almost imaginable at the early stage of grief. For a while, no kind words can ease the grieving pain.
The loss of a loved one can also cause unhealed darkness and unresolved trauma to surface which can leave the bereaved in state of total fear, anger and helplessness.
I have found that  we are all born with strengths and forces that we often we don't know about until we go through challenging times.
What blocks us from moving forward is our fears, guilt, feelings of abandonment, our beliefs, unresolved childhood issues and past trauma. You can start to allow self-acceptance and allow yourself to acknowledge and work with your fears.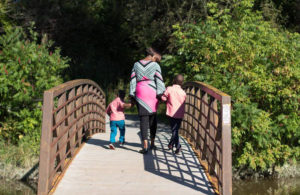 I have since become a certified Grief and a Transformational coach. I volunteer for a local Hospice in Aurora.
It is such an honour for me to be able to help and motivate others to live a happier life.
To learn more, please contact me at [email protected]