A course for women who are ready to get clear, unstuck, and find freedom. This course is offered both in French and English
---
What if… 8 weeks from now, you looked back on your life and stood in awe of the change you made, the transformation you experienced, and the possibilities that now exist?
The CIJ Clarity Catalyst is a proven transformational self-discovery and empowerment course that is based on the Stanford University's Master's Degree course "Personal Creativity in Business" developed by  a psychologis,  Dr. Michael Ray.
This powerful 8-week course provides a process for tapping into your full creative potential and create breakthrough results in personal or professional lives. CIJ Clarity Catalyst reveals how to tap into your creative essence and harness the energy to move your life from the potential to the possible.
---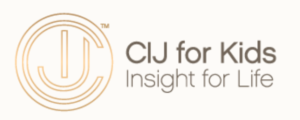 A course for KIDS and TEENS - Also offered in French
---
This 8-week course is designed to provide students with a competitive edge by helping to foster and develop the powerful creative potential within them.

Each student will come away with a deeper knowing about who they are, practical approaches for creating what they want, and the skills to move on to high school, then college, and into life with motivation, direction, and self-reliance.
Ready to find out more?
I can't wait to take you step by step through this powerful process…It will be a journey you will NEVER forget!